Business Insurance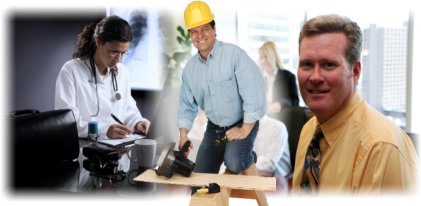 Whether you're a small business owner or employ 500 or more people, securing the right insurance coverage and service is essential to your business plan. The McCurdy Group offers the following lines of Business Insurance.
Give The McCurdy Group a Call! 508-347-9343



Property - Business Property Insurance ensures that you're covered
beyond the building itself-coverage includes building contents, supplies, machinery, and inventory.

Workers Compensation - If an employee is injured on the job, you want to take care of him or her, and take care of your business, too. With Workers' Compensation Insurance coverage, you can protect your business and assets; cover an injured employee's medical care; and replace a portion of the employee's lost wages due to a job-related injury.

Commercial Auto - Liability Coverage; Collision Coverage; Comprehensive Coverage; Rental Reimbursement Coverage.

Fire - Few events are more devastating to a business than fire. Talk with us about insuring your business against fire and fire-related losses including premises, inventory and data loss, business interruption coverage, and deductibles, and proof of loss.

Builders Risk - Builders risk insurance is a type of property insurance specific to ongoing construction projects.

Bonds -Whether you need probate bonds or real estate bonds, our bond insurance programs provide the security and guarantees you need.

Malpractice - Professional coverage through your employer may not be enough. For added peace of mind for yourself, your business, and your family, talk with The McCurdy Group about professional liability insurance.