Insurance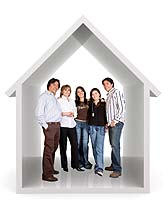 Are rising insurance rates getting you down?

Is your blanket coverage leaving you cold?

Then it's time to call The McCurdy Group.
| | |
| --- | --- |
| Insurance protects you against the unexpected. McCurdy Groups agents will find the right insurance program you need to protect your family and your assets. The McCurdy Group is dedicated to providing exceptional service and quality insurance products and programs—coverage that is affordable and won't leave you out in the cold. | |
Don't just be insured, be protected. Call The McCurdy Group today!
Personal Insurance
Automobile
Boat
Homeowners
Renters
Umbrella
Business in the Home
Computer Coverage
Jewelry Floaters
Wedding Insurance
Business Insurance
Liability
Property
Workers Compensation
Commercial Auto
Fire
Builder's Risk
Bonds
Malpractice
Umbrella
Group Benefits Services
Group Life
Group Health
Group Disability
Cafeteria Plans
Employee Benefits Alternatives
Retirement