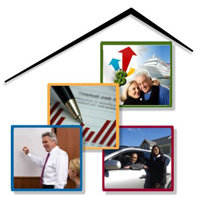 For more than 40 years, home and business owners in Central Massachusetts have turned to McCurdy Group for all their insurance needs.
We are affiliated with several respected business and personal lines insurance companies as well as life and group insurance companies. For the best value and coverage, call the McCurdy Group!

McCurdy Group
P.O. Box 531
212 Main Street
Sturbridge, MA 01566
REFERRAL PROGRAM:

Refer a friend (or family member) and receive a "Thank You" gift from us! It's simple! You can send referral contact info via e-mail to: referral@mccurdyinsurance.com OR call us at 508-347-9343.
THIS MONTH'S RECIPIENTS: Mark & Tammy Mitchell and Vanessa Roney -- Received a $15.00 gift card to Cedar Street Café. Thank you!